AC Residual Current Transducer BA50L(II)-AI/I
AC Residual Current Transducer BA50L(II)-AI/I
● Model: BA50L-AI/I Residual Current Transducer
● Input: AC 0~(0.1~1)A; Analog Output: DC4-20mA/0-5V

● Aperture: 50mm; Power supply: DC12V/DC24V
● Overload: 1.2 times of rated value
● 35mm DIN Rail Installation

● Suitable for detecting the leakage current of the electrical system

● Applied in cement factory, rail traffic, iron and steel metallurgy, petrochemical industry, etc.



General
BA series conduct the real-time measurement on the alternating current in the power grid according to the electromagnetic induction theory. They utilize the precise constant current technology and the linear temperature compensation technology to isolate and convert the measured current into the DC signal.They adopt the 24V or 12V power supply. They feature the large overload capacity, high accuracy, isolation and safety and low power consumption. Applications cover the industrial automation sector.
BA50L(Ⅱ)-AI is an AC residual current transformer, which mainly detects the leakage current of the electrical system, can grasp the status of electrical circuits and equipment at any time, and prevent fires and other accidents caused by leakage.

Dimension
Spec. and size (unit:mm)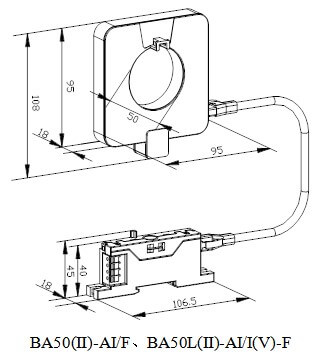 Wiring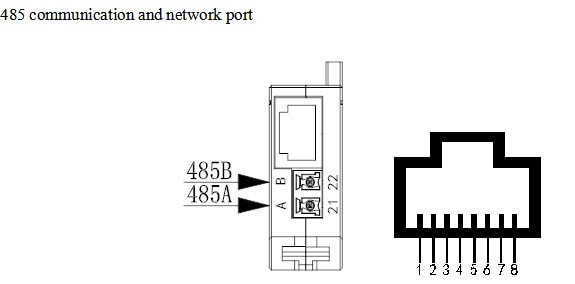 Integrated Installation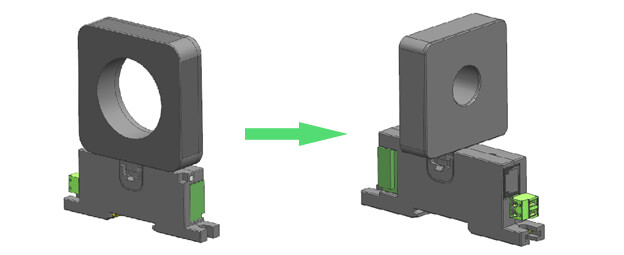 Integrated installation, a rotating structure can be used in the perforated part.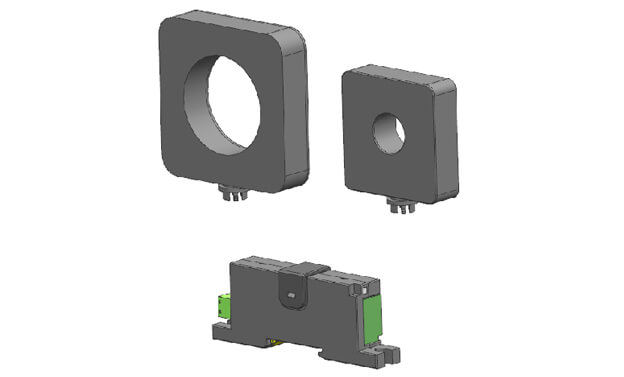 There are Φ20, Φ50 of hole sizes for your selection.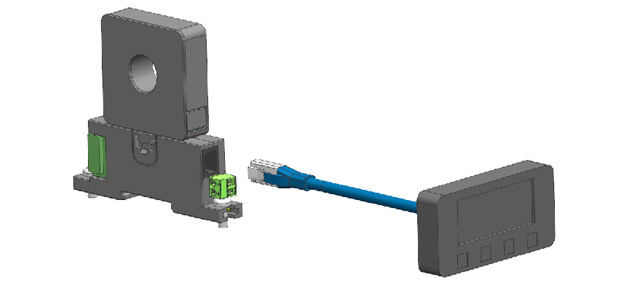 The main body could be connected to the display screen in order to display current and set parameters when integrated installation.
( use existing display screen as far as possible)

Split-type Installation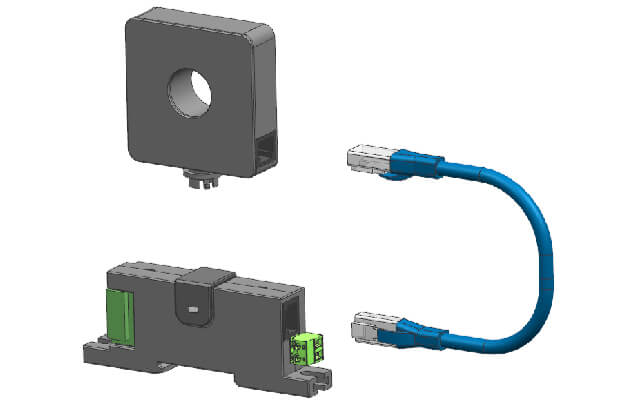 The current transformer is connected to the main body through network cable when using split-type connection.

Other types of Installation

TS3 din-rail mounting, or fix it on the cabinet with screws.
Application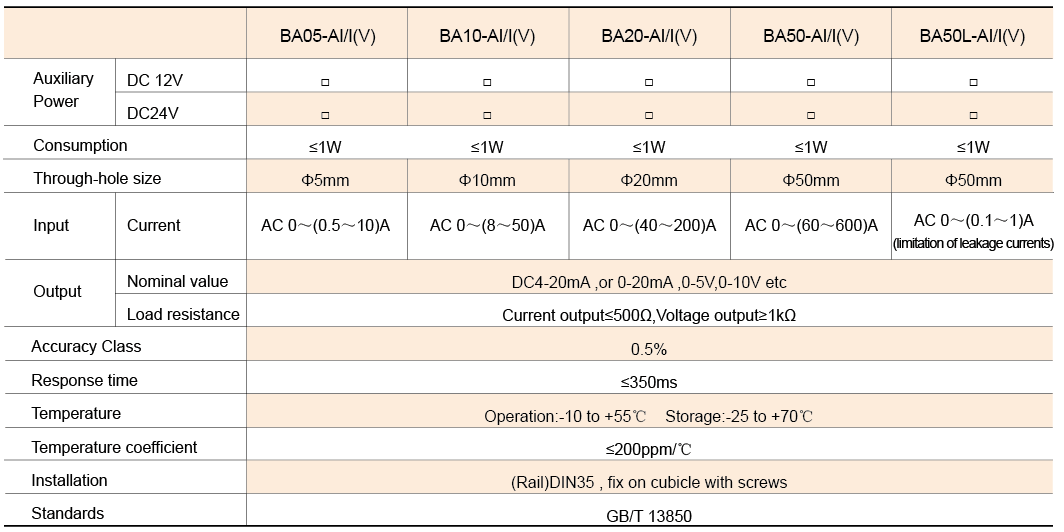 Feedback form contact with us