AID120 Remote Alarm Indicator
AID120 Remote Alarm Indicator
● LED indicators: On, Insulation, Overload, Overtemp
● Auxiliary power supply: DC24V

product detail
PARAMETER
ISOLATION POWER CABINET
General
AID120 is usually combined with AIM-M100, AID120 is usually used in combination with AIM-M 100 for data exchange through RS485 communication. It is fit for embedding into operating room or nurse station internal wall installation which can monitor one set of AIM-M100 insulation monitoring device with the function of sound-light alarm on failures like insulation, overload, over temperature and equipment failure etc. and digital display and RS485communication.
Function
The insulation resistance alarm value, load current alarm value and transformer temperature alarm value of each system insulation monitoring instrument can be set up remotely.
When there are insulation faults, overload, excessive temperature rise of the voltage transfomer or wiring faults in any of the monitored system, centralized alarm and display instrument can provide corresponding sound and light alarm function, and can manually eliminate the alam sound.
Display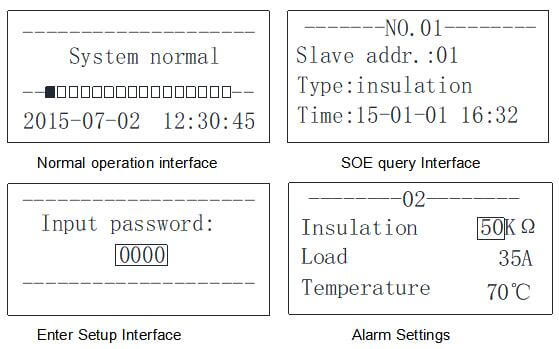 Dimension
Front view

Side view

Hole size


Terminal Description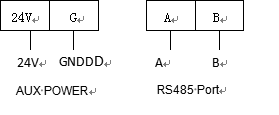 NOTE: The 24V power supply can be connected by multiple copper wires of 2x1.5mm², and the RS485 communication terminal can be connected by shielded twisted pair of 2x1.5mm².
Installation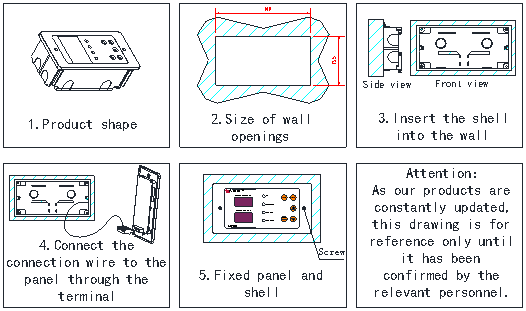 Typical Connection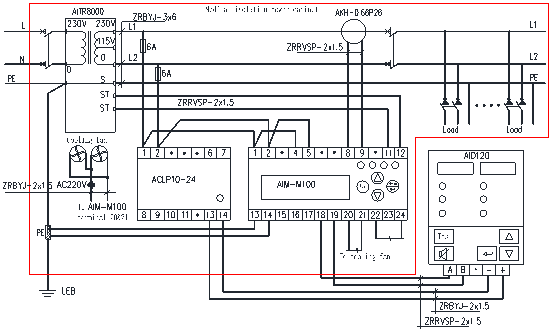 Structure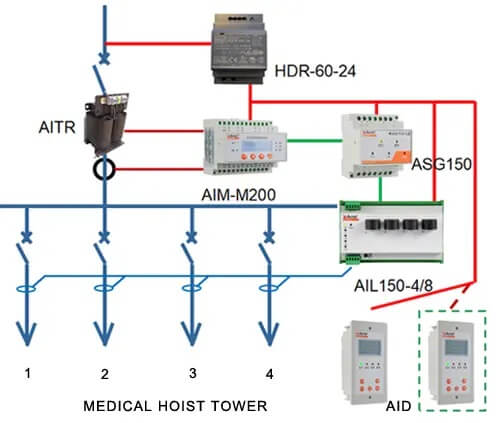 Common problems
For common problems, the causes can be determined and the faults can be eliminated according to the phenomenon of each instrument and the fault types:
| | |
| --- | --- |
| Fault phenomenon | Possible causes and troubleshooting |
| The instrument is not lit. | The 24V power supply is not connected well. Check the wirings of 24V and G terminals and rewire. |
| Communication indicator does not flash | In the system, the AIM-M100 monitor communication line is not connected properly. Check the communication line and confirm whether the matching resistance is connected properly. |
Note: If the above faults occur, interrupt the power to troubleshoot, and adjust the wirings until everything is normal.
AUX POWER

Voltage

DC 24V

Power consumption

≤0.6W

Insulation measure range

10~999kΩ

Insulation alarm range

50~999kΩ

Transformer Load Rate

Percentage display

Current alarm range

14A、18A、22A、28A、35A、45A

Temperature alarm range

0~+200℃

Alarm mode

Audible and visual alarm

Alarm type

Insulation fault, overload, overtemperature, device failure

Communication mode

RS485(MODBUS-RTU)

Display mode

LED display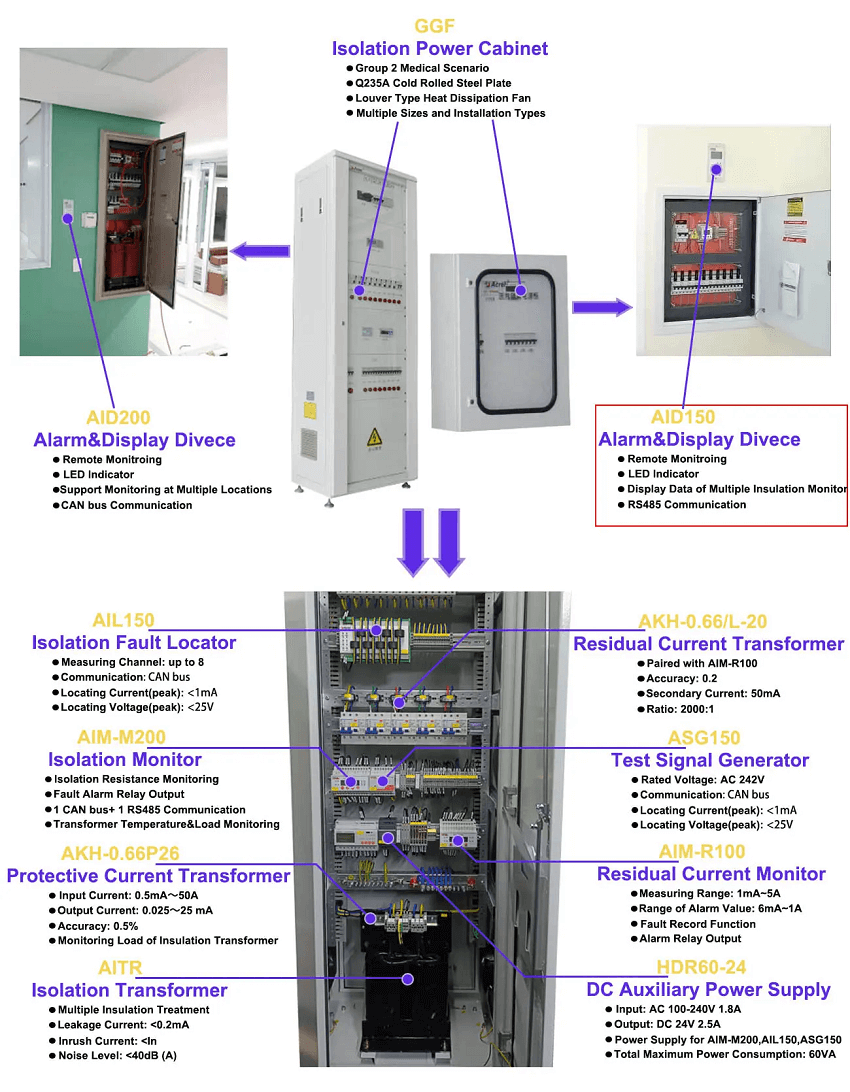 Feedback form contact with us