Single Phase Din Rail Energy Meter ADL200
Single Phase Din Rail Energy Meter ADL200
● Rated Voltage: AC220V
● Rated Current: 10(80)A
● RS485(MODBUS-RTU) Communication
● LCD Display; 35mm DIN Rail Installation
● Multi-tariff: 4 Tariff Rates (Spike, Peak, Valley and Flat kWh)
● MID Certified
● Set parameters
● kWh Class 1

Product detail
PARAMETER
MID Certified
FAQ
General
ADL200 single phase din rail electric kWh energy meter is designed for single phase active energy measurement on low voltage system, in the same time it can measure the electrical parameters like voltage, current, power and so on. There is also RS485 communication can be chosen.
LCD display and electricity pulse output function is installed in the power meter; clock, rate period parameters can be set also. Data swap with the super ordination machine via RS485 communication interface greatly facilitate the power automated administration.

This power meter has advantages of smaller volume, high precision, good EMC, easily installing etc. All meters meet the related technical requirements of electronic power meter in the IEC62053-21、IEC62053-22 standards.

Product Selection

Specification
Technical Parameter

ADL10-E

ADL100-ET

ADL100-ET/CT

ADL200

Accuracy class

Class 1

Rated voltage

220V

Current specification

10(60)A

20(100)A

10(80)A

Reference frequency

50Hz

Starting Current

Direct Connecting

0.004lb

Power Consumption

Voltage line

<10VA

Current line

<4VA

Electricity pulse output

80ms±20ms

Clock error

≤0.5s/D

Temperature range

Normal working temperature:-25~55℃

storage temperature:-40~70℃

Relative humidity

≤95%(No condensation)

Outline (L*W*H)

18*88*70mm

36*88*70mm

Installation method

TS35mm guide rail

Communication

RS485 Modbus-RTU

RS485 Modbus-RTU, Infrared

RS485 Modbus-RTU
Dimension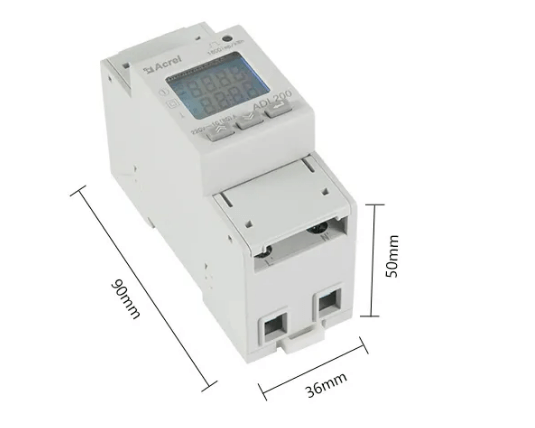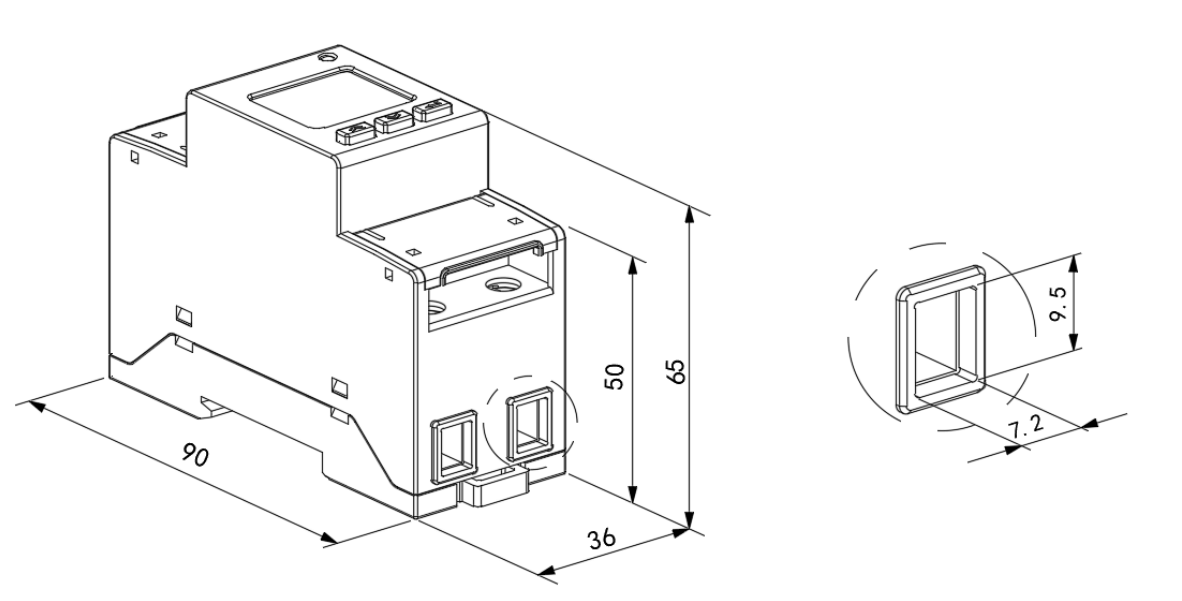 Wiring
Wiring sample of current and voltage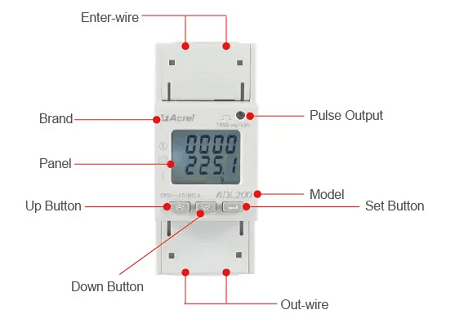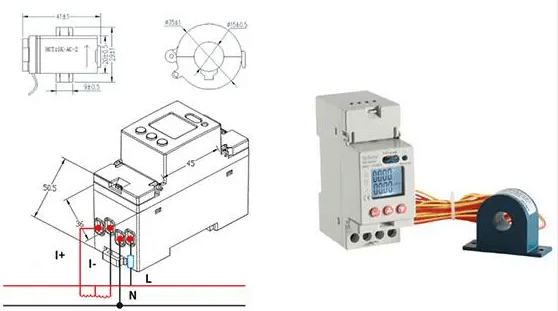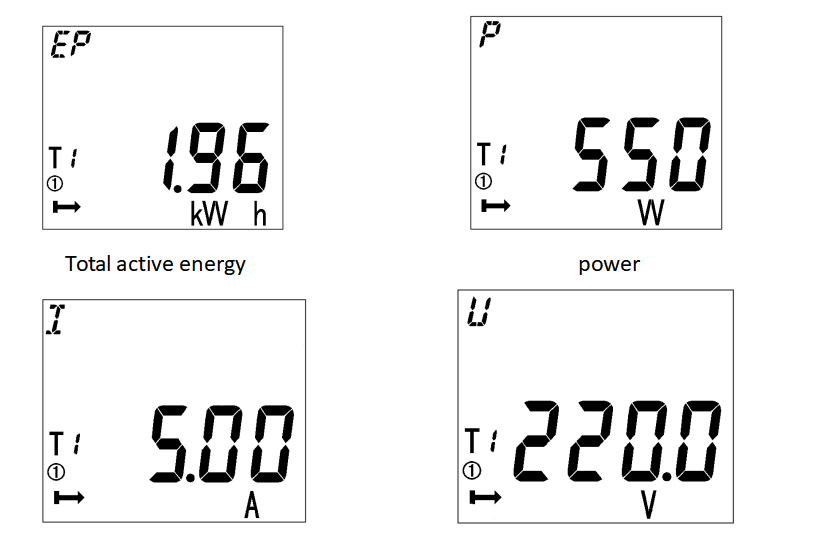 Installation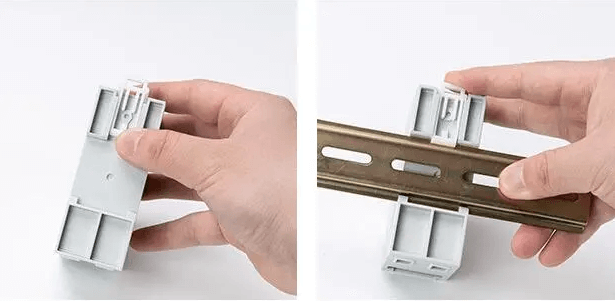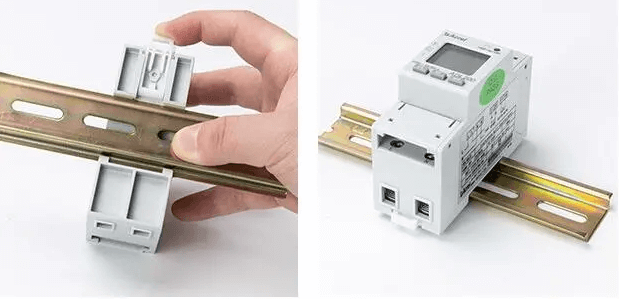 35mm Din Rail Installation
Typical Connection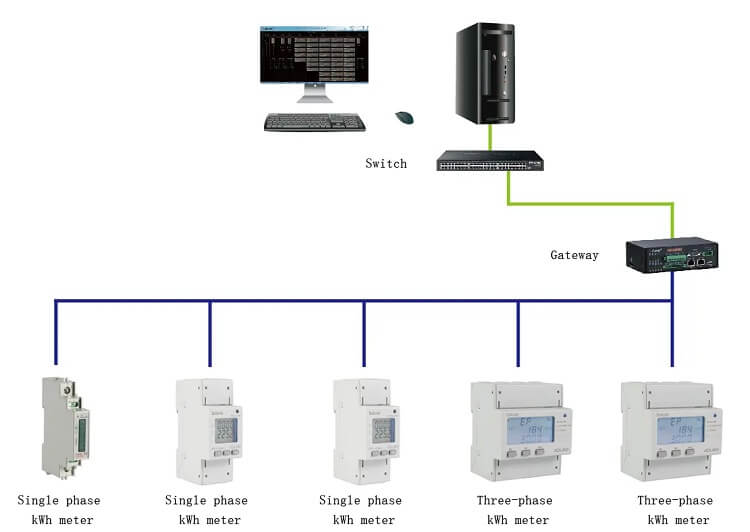 Photo on Site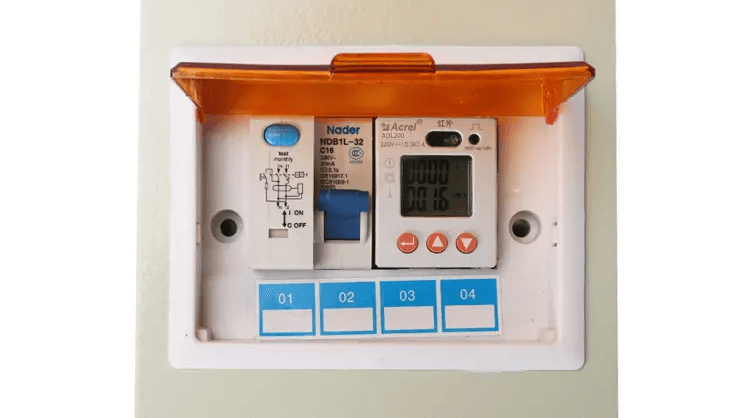 Related Solution
Electric Energy Management System
Voltage

Rated voltage

AC 220V

Rated frequency

50Hz

Consumption

<10VA

Current

Maximum current

80A

Starting current

0.01A

Consumption

<1VA

Measurement performance

Accuracy

kWh Class 0.5

Range

0~9999999999.99kWh

Clock

Accuracy

Error ≤0.5s/d

Active pulse

Width

80±20ms

Constant

1000imp/kWh,10000imp/kWh

Communication

Interface

RS485

Protocol

Mod bus-RTU

Temperature range

Work

-25℃~55℃

Storage

-40℃~70℃

Humidity

≤95%(No condensation)

Altitude

<2000m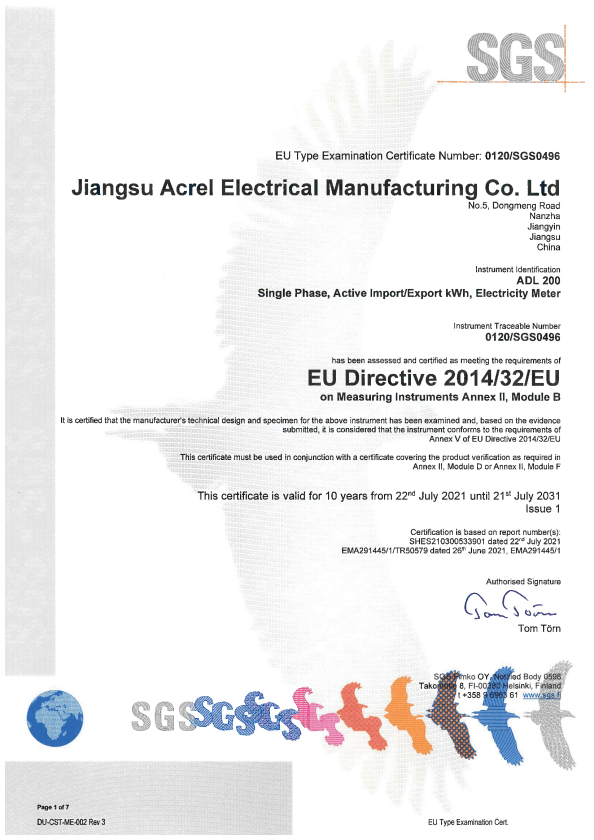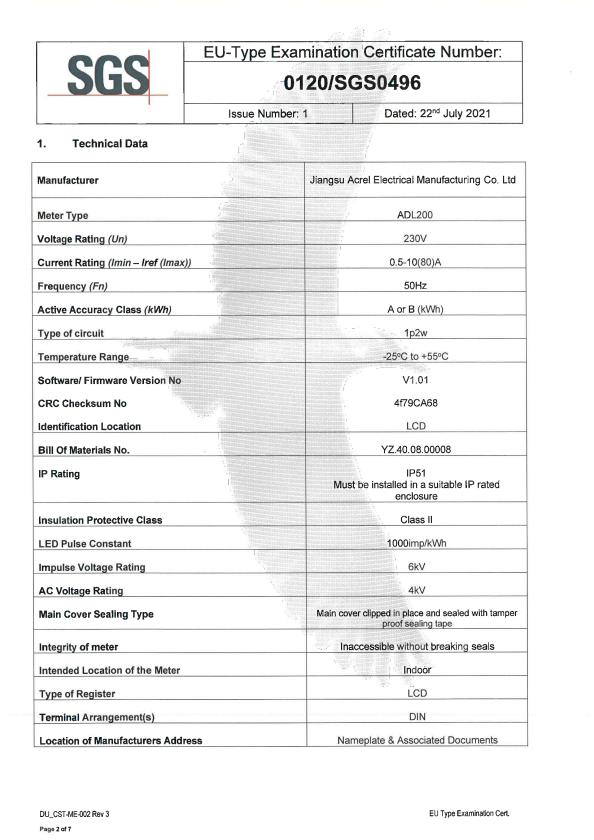 Q: The display power or energy count is inaccurate after the meter powered on.
A: Switch the meter display interface to the power (active power P, power factor λ) interface, and check whether the power display is negative or not. And whether the power factor is between 0.9-0.95, and then check whether the incoming and outgoing wires of the current signal wire are connected reversely (that is, the current the incoming wire must be the same as the incoming wire end of the meter), and consistent with the wiring diagram on the meter.

Q: It cannot communicate with the host computer normally after the instrument powered on.
A: 1. The voltage value between the communication output A and B of the measuring instrument should be between +(4.4-4.5)V .
2. Check whether the communication wiring method is correctly wired according to the wiring diagram (that is the communication terminal A/B of the instrument must be connected with corresponding to communication serial port A/B);
Feedback form contact with us