Open Type Hall Current Sensor AHKC-EKC
Open Type Hall Current Sensor AHKC-EKC
● Rated current input:0-(500-1500)A
● Rated output: 5V / 4V / 4-20mA
● Aperture: 20mm/40mm/55mm/etc
● Power supply: ±15V / 12V / 24V
● Small package size
● Low power consumption
● Extended measuring range
● Split Type; Easy installation


Product Detail
CERTIFICATE
parameter
General
Hall current sensors are mainly used to isolate and convert AC, DC, pulse and other complex signals. After signals are convertedaccording to the Hall Effect Theory, they can be directly acquired by AD, DSP, PLC, secondary instruments and other devices.Hall current sensors are widely applicable for acquisition and feedback control of current signals in the current monitoring, battery application, inverter, solar power management, direct current cabinet, DC motor drive, electroplating, welding, frequency converter, UPS servo control systems.They feature the quick response, wide range of measurement, high precision, strong overload capcity, good linearity and excellent and anti-interference performace.

Dimension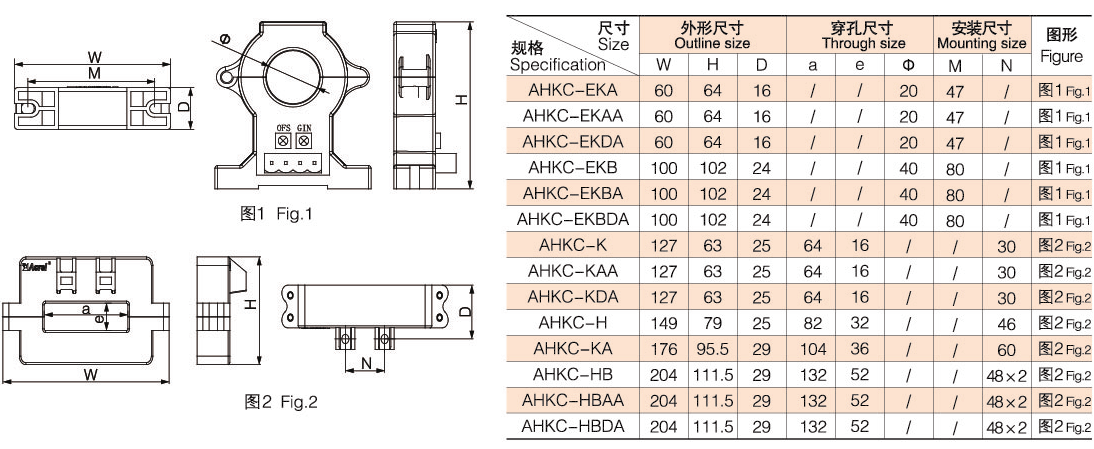 Wiring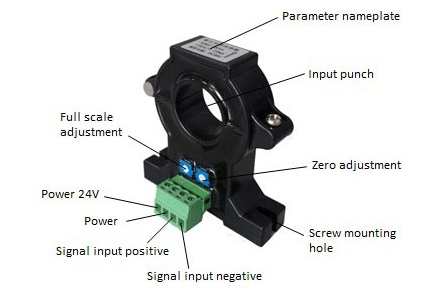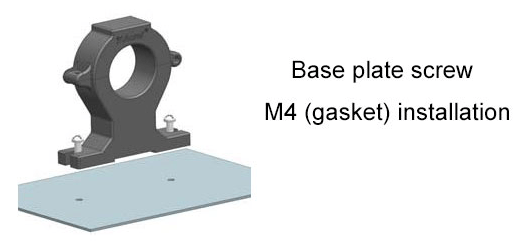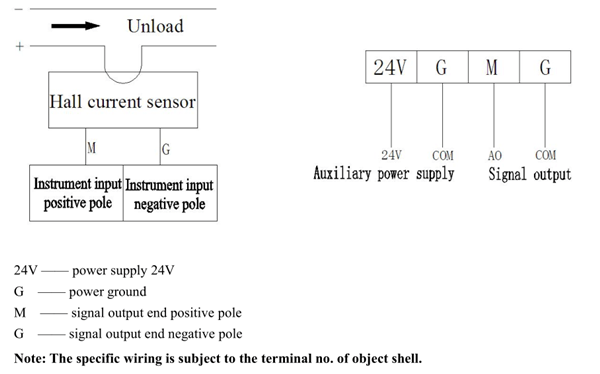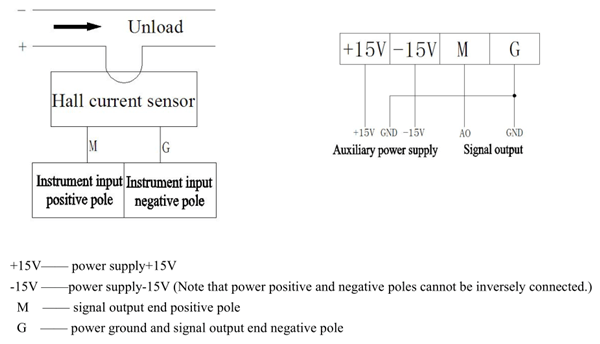 Product Presentation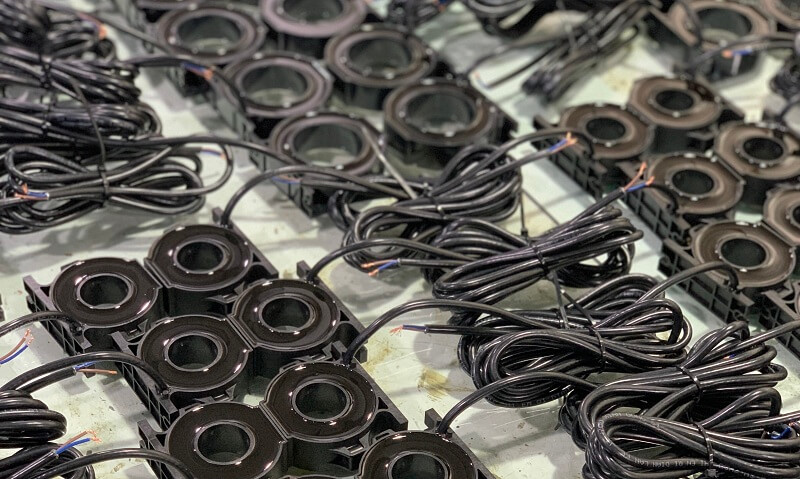 Notes:
1. When the hall sensor is used, in order to obtain better dynamic characteristics and sensitivity, attention must be paid to the coupling between the primary side coil and the secondary side coil. It is recommended to use a single wire and the wire completely fills the hall sensor module wire hole;
2. When the hall sensor is used, the best measurement accuracy can be obtained under the rated input current value. When the measured current is far lower than the rated current To obtain the best accuracy, multiple turns can be used for the primary side, i.e. IPNP = rated ampere turns. In addition, the temperature of the primary side feeder shall not exceed 80 ℃;
3. The auxiliary power supply of Hall current sensor shall not exceed ± 20% of the calibrated value when it works normally;
4.Hall current sensor shall not fall from a high place (≥ 1m) during installation and use;
5. It is unable to adjust the zero point and full degree adjustment potentiometer;
6. Auxiliary power supply needs to be configured by itself;
7. The positive and negative poles of the power supply cannot be reversed.
Related Solution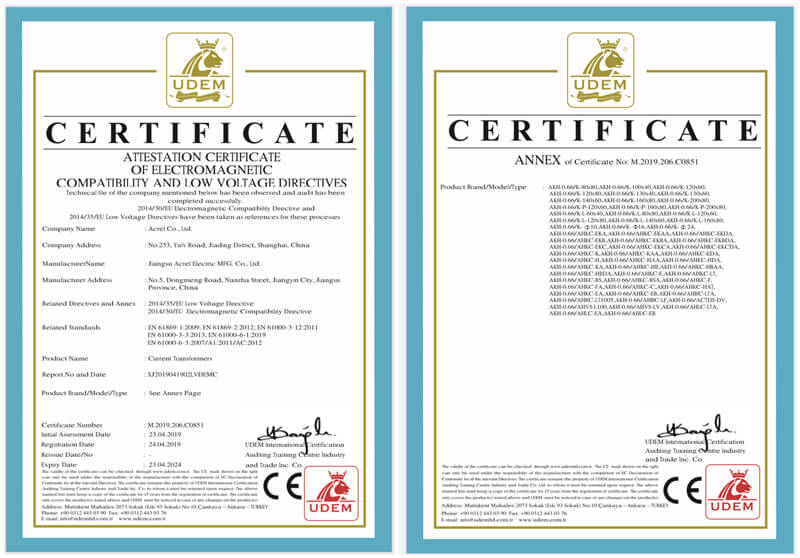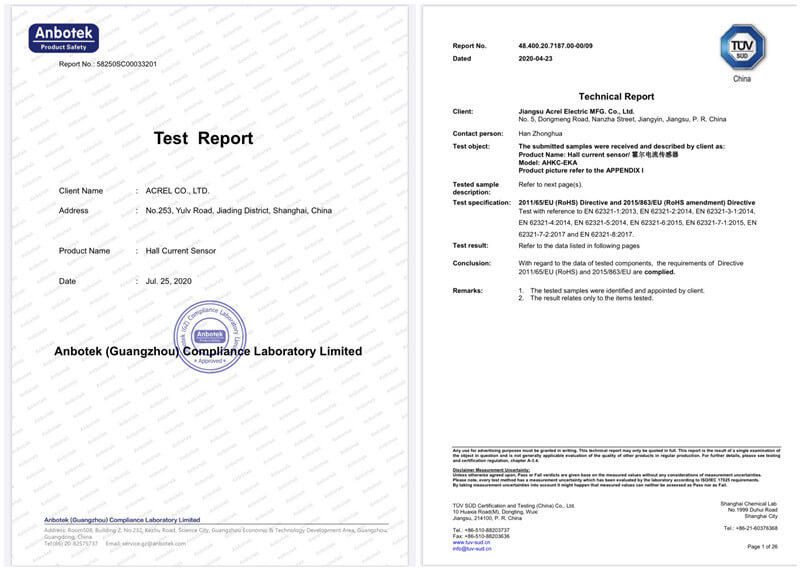 Type

Rated current

Rated output

Measuring Aperture

Power Supply

AHKC-EKA

0-(50-500)A

5V/4V

Φ20mm

±15V

AHKC-EKAA

DC 0-(50-500)A

4-20mA

Φ20mm

12V/24V

AHKC-EKDA

AC 0-(50-500)A

4-20mA

Φ20mm

12V/24V

AHKC-EKB

0-(200-1000)A

5V/4V

Φ40mm

±15V

AHKC-EKBA

DC 0-(200-1000)A

4-20mA

Φ40mm

12V/24V

AHKC-EKBDA

AC 0-(200-1000)A

4-20mA

Φ40mm

12V/24V

AHKC-EKC

0-(500-1500)A

5V/4V

Φ55mm

±15V

AHKC-EKCA

DC 0-(500-1500)A

4-20mA

Φ55mm

12V/24V

AHKC-EKCDA

AC 0-(500-1500)A

4-20mA

Φ55mm

12V/24V

AHKC-K

0-(400-2000)A

5V/4V

64*16mm

±15V

AHKC-KAA

DC 0-(400-2000)A

4-20mA

64*16mm

12V/24V

AHKC-KDA

AC 0-(400-2000)A

4-20mA

64*16mm

12V/24V

AHKC-H

0-(500-3000)A

5V/4V

82*32

±15V

AHKC-KA

0-(500-5000)A

5V/4V

104*36

±15V

AHKC-HB

0-(2000-8000)A

5V/4V

132*52

±15V

0-(10000-20000)A

5V/4V

132*52

±15V

0-(25000-40000)A

5V/4V

132*52

±15V

AHKC-HBAA

DC0-(2000-8000)A

4-20mA

132*52

12V/24V

DC0-(10000-20000)A

4-20mA

132*52

12V/24V

DC0-(25000-40000)A

4-20mA

132*52

12V/24V

AHKC-HBDA

AC0-(2000-8000)A

4-20mA

132*52

12V/24V

AC0-(10000-20000)A

4-20mA

132*52

12V/24V

AC0-(25000-40000)A

4-20mA

132*52

12V/24V
Feedback form contact with us